VAPTEX, since its worldwide introduction by end of 2021, is becoming one of the fastest-growing vape brands, the key success of its dedication remains in the brand's ability to bring the most innovative technology and unique stylish design standing out from other vaping brands.
Nowadays, we are so proud that VAPTEX Takin has been sold around 10,000,000 pieces all over the world with many good feedbacks from customers.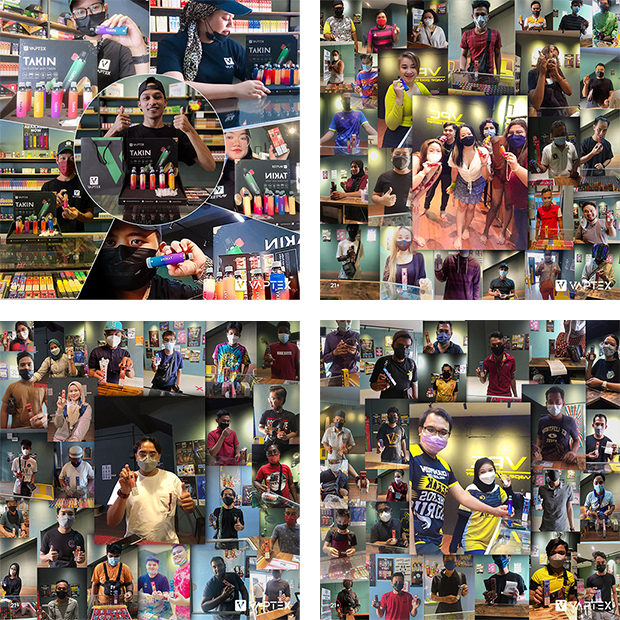 Vaptex Takin is an adjustable airflow 3000 puffs disposable pod with 8.5ml juice capacity and 1100mAh built-in battery. TAKIN is pre-filled with 8.5ml of 20/50mg (depend on country) nicotine salts and comes with 10 popular flavors:
Grape Ice
Blueberry Ice
Blueberry Raspberry
Tropical Fruit
Watermelon Ice
Passion Fruit
Strawberry Milkshake
Mango Ice
Orange Pineapple Mango
Banana Ice
All e-liquids are FDA, TPD certified with lab testing.
Check out detail video:
If you still haven't try out the Takin yet, here are some chances for you to win free samples:
https://www.vaptexworld.com/vpc-campaign/
https://www.vaptexworld.com/2b-campaign/
Thanks for the attentions!
Happy vaping, happy life!
Follow our social medial for more latest info:
IG: @vaptexofficial
FB: @Vaptexofficial
Twitter: @vaptexofficial
Youtube: @vaptexofficial